FILLING IN THE GAPS: SUPPORTING YOUTH ATHLETES WHERE THEY NEED IT MOST – PART 1
They are grasping at straws (pun intended). Sports drinks or not? Energy drinks or not? Carb loading or not? Protein shake or not?
With varying sources reporting between 6.5-7.5 million high school athletes in the United States, we have a huge population ripe for empowerment through accurate health knowledge. The alternative is vast confusion brought about by the powerful marketing arms of large food companies and advice from untrained but well-meaning, friends, coaches, and family members.
"What can my child TAKE to get bigger…stronger…faster…?" This is the question I'm asked most often by the parents of student athletes.
While I always reframe that question to what should the student athlete be EATING, and how they should train, and how much should they sleep – it is worth examining a short list of items that student athletes can safely and effectively TAKE to fill nutritional gaps and potentially improve their performance in their sport and in the classroom. We'll get to that in Part 2 of this post.
Sports nutrition for youth (and for any athlete at any level for that matter) should have three main components:
1. Appropriate macronutrient intake
2. Hydration and recovery strategies
3. Investigation: the less glamorous but most negatively impactful obstacles young athletes can be challenged with, such as digestive distress, lack of sleep or sleep disturbance, brain health, and nutrient shortages
Macronutrient Intake
The idea that student athletes are healthy, well, because they're athletes, is not always the case. Being over-weight or obese might not be the student athletes' statistical downfall, but they do fall within the national head counts that are on the rise of youth with allergies, asthma, ADD, or ADHD.
Although there may be some variations based on the sport and the weight of a child, one source says, "Macronutrient needs for child athletes are higher than their sedentary counterparts mainly because of the increased energy demands of their sports. However, the macronutrient makeup of their diet is basically the same with the possible exception of protein."1 In my experience that is an accurate statement based on the fact that their sedentary counterparts are eating more carbohydrates than a sedentary kid possibly should, which is a discussion for another day!
Another guideline recommends that, "During times of high physical activity, energy and macronutrient needs – especially carbohydrate and protein intake –must be met in order to maintain body weight, replenish glycogen stores, and provide adequate protein for building and repairing of tissue. Fat intake should be adequate to provide the essential fatty acids and fat-soluble vitamins, as well as to help provide adequate energy for weight maintenance."2
This statement is more in line with the needs of youth athletes simply because in addition to those "normal" effects of proper fueling on athletes listed above (body weight management, glycogen replenishment, and provision of materials for rebuilding and repairing tissues), the student or youth athletes is also still GROWING, making how much of what food they eat even more important.
Where do you start in developing a plan for the youth athletes you train or have in your family or neighborhood?
Get their weight … after that it's math and being mindful of the specific needs and health status of the young athlete you are working with.
Additionally, I loved this line: "Appetite is not a reliable indication of energy and macronutrient needs."1
Start with these simple ratios, adjust for max energy output, focus, recovery, and body weight management.
– Protein, 1.5g/kg/day
– Carbohydrates, 2.0-3.0g/kg/day
– Fats, there's no hard and fast rule here. I'll give the scientific answer of saying get a healthy source at each meal and snack because the amount varies depending on the weight of the athlete, the length of the training or competition (are we talking a cross country runner or a hurdle jumper?), and total caloric load of the above macronutrients. Many advanced and "in the know" nutrition performance strategists know the asset that "good" fats can be to an athlete's performance and health (see fats in action here).
I was particularly happy to see this commentary in a joint position between ACSM, ADA, and Dieticians of Canada: "Overall, diets should provide moderate amounts of energy from fat (20-25% of energy); however, there appears to be no health or performance benefit to consuming a diet containing less than 15% of energy from fat."2  Finally, a slight nod to the less-fat-is-not-better commentary.
Peanut butter and jelly sandwiches and pasta tend to have their own macronutrient category for some reason within sports nutrition, so let's do a quick review of optimal macronutrient food sources. True Story: The director of team nutrition for an NFL team recently spoke about his philosophy toward designing meals for his players. It consisted of two servings of protein, one serving of vegetables, one serving of starch, and two servings of pasta. I hope I'm not the only one who had a shake-my-head-and-chuckle moment after seeing the status that pasta has earned – a food group all for itself! To his credit, it is simple and I'll go out on a limb and say (not really as I see it first-hand in my own business) that student athletes and their families are busier than most pro athletes – so whatever makes fueling simple is often what rules. Keep that in mind as well when working with your youth athletes and their families.
Optimal Protein Sources
Animal sources: these are preferential because they provide heme-iron sources along with the necessary complete amino acid profiles for recovery and growth.5 Chicken, turkey, organic eggs, fish, shell fish, bison, and grass-fed beef, as well as a clean, artificial-ingredient-free protein powder like Thorne FX's Whey Protein Isolate in chocolate or vanilla are best in this category.
Plant sources: clean, artificial-ingredient-free, plant-based protein powders like VeganPro Complex and potentially a few combinations (to mimic the amino acid profile of animal-based proteins) of nuts and seeds with bean and legumes.
Optimal Carbohydrates Sources
Vegetables (everything from leafy greens to root vegetables like sweet potatoes and cooked carrots), fruits, dried fruits, beans, legumes, whole grains like brown and wild rice, oatmeal, and lastly, high-fiber, artificial-ingredient-free versions of bread, crackers, and pasta if needed.
Let's all admit there are very few youth athletes and families who are going to go processed-food-free right off the bat, so let's meet them in the middle with the above list and save for a future blog the conversation around sports drinks as well as gluten (and if there are potential advantages for athletes, even without a sensitivity, to be gluten free).
Optimal Fat Sources
Cold-water fish (salmon, sardines, cod, halibut), olive oil for low-heat cooking and homemade dressings, coconut oil, unsweetened coconut shreds, raw nuts and seeds, nut butters, and avocado and/or guacamole should be in rotation at all meals.
In my experience, student athletes are generally over-tired, under-nourished, and improperly hydrated. Besides the negative effects this can have in school and on sport performance, the health risks are even greater (read more here) . Using the above ratios as a foundation can go a long way toward correcting those needs and possibly the epidemic of health issues kids face today.
Hydration 
We tackled hydration in our last blog. Although using the tried and true test of urine color is helpful, most parents of athletes are not following their children to the bathroom for inspection, but this can be taught to high school and collegiate athletes with the hope they will pay attention. A better strategy might be the "weight test."4 I encourage all my athlete clients to weigh themselves before and after both practice and competition with each season or training intensity change. Weight lost is mostly hydration and electrolytes. For every pound of weight lost, an average of 16 ounces of hydration needs to be slowly consumed in the hours after the training or competition. Or based on sweat rate and salty sweat accumulation observation, if loss of weight is greater than two percent of body weight, then additional electrolytes and water consumption is encouraged.4 This can be water or water plus a well-balanced artificial-ingredient-free electrolyte blend like Catalyte.
In our next post we'll discuss recovery and the less glamorous, but equally important investigation of gut health, sleep quantity and quality, brain health, and nutrient needs in youth athletes.
See you there!
References
1. Spano. "Special Needs of Youth, Women and the Elderly" and Eberle "Nuritional Needs of Endurance Athletes" In Antonio, Kalman, Stout, Greenwood, Willoughby and Haff (Ed.), Essentials of Sports Nutrition and Supplements, pp. 342, 395-399: Humana Press (2008)
2. Med Sci Sports Exerc 2000 Dec;32(12):2130-2145. Joint Position Statement: nutrition and athletic performance. American College of Sports Medicine, American Dietetic Association, and Dietitians of Canada.
3. J Athl Train 2009 Jan-Feb;44(1):53-57. doi: 10.4085/1062-6050-44.1.53
4. http://www.nscaa.com/news/2013/08/williams – hydration-and-diet-equation
Five Tips For Post-Workout Nutrition: Don't Let Your Hard Work Go to Waste
Friday, August 01, 2014 11:56 AM
A recent review in the journal Nutrition and Metabolism provides workout nutrition tips for optimal strength and size gains. Included are strategies for both younger and older trainees to get the best protein synthesis results post-workout.
#1: Whey protein is a superior protein source.
Whey protein provides the best protein source with the greatest array of amino acids for muscle building. It is the most rapidly digested protein, allowing the amino acids to hit the muscle very quickly post-workout making it preferable to casein, or plant-based proteins.
#2: One specific amino acid is paramount for older trainees.
Most important for maximal protein synthesis is to provide a large dose of the amino acid leucine in conjunction with the other essential amino acids. This is especially true for older individuals, who must take leucine in order to simulate a protein synthesis pathway called mTOR. With a post-workout whey shake that had 41 percent leucine, men over aged 50 were able to stimulate protein synthesis equally as 20-year-olds, whereas with only 26 percent leucine there was no increase in protein synthesis over baseline in the elderly.
Older trainees also need more total protein. Studies show for young trainees 20 grams of whey may be sufficient to maximally stimulate muscle building and a larger dose won't have an effect. But in older trainees, at least 40 grams will provide a boost to protein synthesis and researchers suggest an even larger dose may be optimal.
#3: Increase protein synthesis by taking protein every 3 hours during recovery.
Did you know that you can increase muscle protein synthesis by three to five times if you get extra protein after resistance training?
It's true. By taking a protein that is high in amino acids you can enhance muscle protein synthesis by as much as 150 percent, and because resistance exercise stimulates the body to build muscle for up to 48 hours, you can enhance that process by continually eating the optimal protein dose.
Try getting 20 grams of protein immediately after training and then every 3 hours thereafter.
#4: Get protein before bedtime to sustain protein synthesis overnight.
Taking protein before bedtime provides extra pool of amino acids that will dramatically stimulate overnight protein synthesis, which would normally not occur to any significant degree. In fact, not providing the muscles with extra fuel in the evening will produce a catabolic environment by morning.
This new finding showed that taking 40 grams of protein at 11:30 pm before subjects went to bed increased protein synthesis by 25 percent and it was sustained all night.
#5: Carbs are not necessary for protein synthesis.
As long as you get enough high-quality protein (25 grams of whey was used in the study in question), muscle protein synthesis is maximized to an equal degree as if the protein was taken with 50 grams of carbs post-workout. If your goal is fat loss, take protein alone and skip the carbs unless you have done a sufficient volume to require glycogen resynthesis.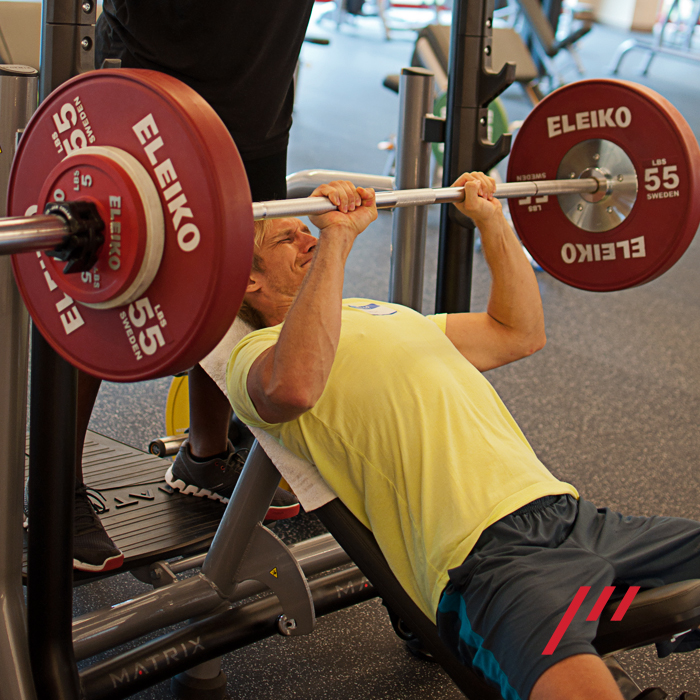 Reference
Churchward, T., Burd, N., et al. Nutritional Regulation of Muscle Protein Synthesis with Resistance Exercise: Strategies to Enhance Anabolism. Nutrition and Metabolism. 2012. Published Ahead of Print.
"Pull-Ups build a strong back and biceps, and they even help create healthy shoulders. But for aesthetic reasons, athletes tend to focus on the pressing exercises—ignoring this critical exercise."
Summer Shake Recipes for Athletes
1. Tropical Fruit Shake
Ingredients:
1 cup of orange juice
1 scoop of 100% whey vanilla protein powder
5 ounces of Yoplait tropical flavored light Greek yogurt
6 whole fresh or frozen strawberries
1 medium banana
1/2 cup of fresh or frozen pineapple chunks
Nutritional Analysis:
Calories: 489
Fat: 1.89 g
Carbohydrates: 87.79 g
Protein: 37.42 g
2. Cranberry Lemonade Shake
Ingredients:
1 cup of Ocean Spray Cran-Lemonade juice
1 scoop of 100% whey vanilla protein powder
5 ounces of Yoplait lemon-flavored light Greek yogurt
6 whole strawberries
1 medium banana
Nutritional Analysis:
Calories: 512
Fat: 1.89 g
Carbohydrates: 91 g
Protein: 36 g
RELATED: Protein Recovery Shake Recipes
3. Pina Colada Shake
Ingredients:
1 cup of pineapple juice
1 scoop of 100% whey vanilla protein powder
5 ounces of Yoplait coconut-flavored light Greek yogurt
1 medium banana
1/2 cup of pineapple chunks
Nutritional Analysis:
Calories: 494
Fat: 1.89 g
Carbohydrates: 84.97 g
Protein: 35.52 g
8 Rules for Fat Loss Training
by Andrew Heming 
Here's what you need to know…
•  If you're serious about stripping off body fat, you must make time for proper nutrition. If you don't have time for this, make time.
•  Too often people trying to lose body fat just use intense metabolic resistance training and HITT (high intensity interval training). With fat loss programs, you need to switch as needed to different strategies such as metabolic resistance training, strength training, bodybuilding, and strength plus conditioning.
•  When designing a weekly plan for your training, consider how different styles of training affect different systems and thus affect recovery. You need to allow for some "space" between different kinds of stressors such as nervous system stressors, joint stressors, spinal compression, and metabolic stressors.
•  When trying to burn fat, you should rotate between different types of alactate (without lactic acid) conditioning that consists of short, intense work and lactate (produces lactic acid as a byproduct) conditioning that consists of longer duration work.
Want to lose body fat quickly and keep it off? Stop following those mainstream fitness workouts designed for your granny. Real fat loss training should build calluses on your hands. Here are eight rules for effective fat loss training, plus a sample workout plan that puts them all into action.

8 Rules for Fat Loss Training
1. Prioritize Nutrition
Yes, this is a training article, but nutrition is the single most important thing for fat loss. If you're serious about stripping off body fat, you must make time for grocery shopping, cooking, meal prep, doing dishes, and keeping a food journal. If you don't have time for this, make time. Cut down on time wasters like social media, web surfing, playing on your cell phone, or TV.
If you truly have eliminated every possible time waster and are still pressed for time, train less to have the time to take care of your nutrition. That's right, train less! For example, in my fat loss programs, I have Tuesdays and Saturdays as shopping/meal prep days. You can still train on these days, but if you're truly pressed for time, sacrifice your training on these days to take care of your top priority for fat loss – your nutrition.
As far as what to eat, there's no rule that says you have to perfectly follow a particular diet. You probably already what foods are getting you into trouble. However, certain aspects of certain diets are worth emulating. For instance, you can take aspects of the paleo diet (natural, single-ingredient foods, meats, fish, whole eggs and vegetables) without unnecessarily restricting other foods that are not paleo but still support your training goals, like quality supplements such as fish oils, BCAA's, protein, peri-workout nutrition and some starchy carbs such as rice).
2. Pick Big, Hard Exercises
Regardless of your goals, effective training starts with picking the right exercises. The best exercises for fat loss are the best exercises for almost any goal. The big, hard compound movements are the ones you should be doing.
3. Get Stronger
While most people understand that getting stronger is important for building muscle and enhancing performance, its relevance for fat loss is often overlooked. When your goal is fat loss, you want to burn as much fuel as possible. To do this, you want your body to be as fuel inefficient as possible. One of the huge problems with cardio for fat loss is that the more you do, the better you get at it and thus the more fuel efficient you become. With resistance training the opposite is true. The better you get at strength training, the more weight you can lift and the more it takes out of you. Spending some of your training time getting stronger allows you to do all your other forms of training (e.g., metabolic resistance training, conditioning) at a higher/faster level and this makes them even more effective for getting rid of unwanted body fat.
4. Build Muscle
Virtually everyone trying to lose body fat should gain some muscle. Most people know this, but it bears repeating again and again. Even a few extra pounds of lean muscle means a lot more calories burned each day.
5. Jack Up Metabolism Post Training
Years ago exercise scientists told us to do long, slow cardio in order to burn fat. However, this answer was a response to the wrong question. Fat loss training isn't about what burns the most amount of fatduring a training session, it's about what burns the most amount of fat in a 24 hour period. Short, high-intensity exercise creates an oxygen debt (known in geekspeak as E.P.O.C., or excess post-exercise oxygen consumption) and this results in a metabolic boost long after the training session is over.
6. Schedule Wisely
When designing a weekly plan for your training, consider how different styles of training affect different systems and thus affect recovery. For example:
Joint stressors: sprints, high impact jumps, heavy barbell training
Spinal compression: heavy squats, deadlifts, farmer's walks.
Nervous system stressors: speed/power training, heavy, low-rep training (especially >90% 1RM), training to failure
Metabolic stressors: lactate work (i.e., doing things that last about 30 seconds to 3 minutes and produce a lot of lactic acid. Great for fat loss, but harder to recover from).
Allow for some "space" between different types of stressors. For example, if you stress something one day, do a lighter session or work a different type of stress the next day. The sample plan at the end will show you how to program this.
7. Rotate Strategies
As with any goal, following an effective program will only work for so long before you hit a plateau. Too often people trying to lose body fat just use intense metabolic resistance training and HITT (high intensity interval training). While these are excellent, they won't work forever. With fat loss programs, switch as needed to different strategies such as the following:
Metabolic resistance training: Use moderate weights for moderate reps while alternating upper/lower body exercises or doing whole body circuits.
Strength training: Use more traditional strength training methods to allow you to lift more weight when you return to metabolic resistance training.
Bodybuilding: Focus on building lean muscle to raise metabolic rate and doing brisk walking to burn a few extra calories.
Strength plus conditioning: Focus on getting stronger in the weight room and doing challenging forms of conditioning to boost EPOC (that after-burn effect).
The trick is to not only periodize your training, but to periodize your diet, too. When some people try a lower-volume strength training program, they find they gain fat. This isn't because of the training. Obviously, strength training doesn't cause fat gain. However, if you switch from higher volume training (think typical fat loss metabolic stuff) to a lower volume training (think powerlifting program) and don't drop down your carbs and total calories, you'll gain fat.
8. Get Outside
We're made to be outdoors. While it's not always practical to haul a whole barbell set outside or train at Muscle Beach, look to do something physical outside. Run sprints at the track, find a hill and do sprints, push a Prowler or pull a sled. Grab a sledgehammer and try to beat an old tire to a pulp. Also, consider bringing minimal equipment like kettlebells to a park and having an outdoor session. Or, do what I do, which is train with barbells in my basement gym and then do farmer's walks up and down the sidewalks of my neighborhood. Also, doing some other activities such as sports or outdoor recreation is great to not only burn a few extra calories, but also to have fun, reduce stress, and enjoy the benefits of the finely conditioned machine you're building in the gym.
[http://www.t-nation.com/training/8-rules-for-fat-loss-training]
"How Lifting Changed My Life Forever"
Muscles and Metabolism
by Fitness & lifestyle coach, writer, veteran and mom, Neghar Fonooni is passionate about empowering women through strength.
Lifting weights regularly promotes the growth of lean mass, which is an integral part of any fat loss journey. Put simply, muscle helps cultivate a healthier metabolism because the more muscle your body has, the more calories it will burn at rest. In addition to increasing metabolism, lifting weights promotes natural growth hormone production, which in turn helps reduce insulin sensitivity.
In my time as a coach, I often hear ladies afraid that lifting weights will make them "bulk up." They can sometimes be deterred from lifting weights for fear of being "manly" or "too muscular" so let me go ahead and allay your fears: lifting weights won't turn you into She-Hulk overnight (although I would argue that She-Hulk is pretty much the best Super Heroine ever, 
as she promotes body acceptance and self-love).
You'll build muscle through strength training, of course, but you won't pack it on in absurd amounts and it won't happen instantly.
Simply put, women do not have the testosterone necessary to support that kind of muscle growth. If gaining muscle were so easy, body builders wouldn't spend hours in the gym for years on end in an effort to bulk up.
Genetics, nutrition, and training methodology all play a part in how your body will transform, but if you train to be strong, and eat to support that, you'll end up with an athletic, feminine physique.
Not to mention, that although you can certainly lose fat and gain strength doing a number of things, only lifting will allow you the most bang for your buck. As a busy mom and entrepreneur, I understand deeply how precious time is. It's our only non-renewable resource, and we must use it wisely, especially when we've got multiple commitments and obligations.
I don't always have a lot of time to devote to exercise, but if time is limited, I always prioritize lifting.
You can easily make use of 20, 15, 0r even 10 minutes of weight training to maximize your time, by speeding up the rate at which you lift or ramping up the intensity. Utilizing training methods such as Metabolic Resistance Training, Complexes, Density Training, and what my good friend Jen Sinkler calls "Lifting Weights Faster" you can burn fat and build strength even when time is of the essence.
Meaning that you don't have to spend an hour doing cardio, and another 30 minutes on the machines, followed by 30 minutes of stretching. You can save time and attack your fitness goals, all by choosing to prioritize weights. "I don't have time to exercise" can be a statement you never utter again. Sometimes it's simply a matter of setting a timer for how much time you do have, and then doing as much as possible in that time frame.
If you utilize the right training programs, you'll build a strong, athletic, lean physique—provided that your nutrition is on par with your fitness intentions.
You'll want a good mix of strength training and metabolic resistance, paired with a nourishing diet packed with protein, fresh produce, and healthy fats. If done correctly, lifting weights will help turn your body into a fat loss machine—making the weight room one of the most important stops on your fitness journey.
- See more at: http://www.tonygentilcore.com/blog/a-womans-journey-of-strength-how-lifting-changed-my-life-forever/?utm_source=feedburner&utm_medium=feed&utm_campaign=Feed%3A+tonygentilcore+%28TonyGentilcore.com%29#sthash.bEjG38Ww.dpuf
Why You Should Eat the Whole Egg
To eat or not to eat the chicken's egg yolk, that is the question.
At least it's our question. While Mr. Shakespeare may disagree, that is the question that has fueled the egg controversy for the past 10 years. Until recently, Americans were recommended to limit their consumption of eggs, particularly the fatty, cholesterol-containing egg yolks. But current research indicates that these recommendations may be outdated. Read on to find out if you should swap your egg white omelet for a fluffy yellow one.
A 2013 meta-analysis of 16 studies showed that moderate egg consumption (defined as up to 1 a day) is not related to heart disease. Other studies from the past decade have had similar findings. The take away is that, if you're a healthy individual, feel free to eat your egg a day. But hey, we said one! Daily, four-egg omelets with a mountain of bacon and sausage are still a no-no.
Heart health is important for everyone. Here is what the American Heart Association recommends for protecting your ticker.
An egg-cellent power food
Despite their demonization over the years, eggs are one of nature's greatest power foods. In addition to being a great source of protein and micronutrients, the average egg is only 70 calories! Talk about getting the bang for your buck. And while many people believe that egg whites are the healthy party of the egg, the truth is that it is actually the yolk that contains some of the best nutrients. Below are some of the nutrients you throw away when you opt for egg whites instead of whole eggs:
Vitamin D: a fat-soluble vitamin that supports your overall health and helps you absorb calcium so can you maintain strong bones
Lutein and zeaxanthin – two nutrients found in eggs that keep your eyes healthy by preventing macular degeneration
Vitamin B-12:  a water-soluble vitamin that promotes healthy blood and nerve cells and prevents a type of anemia, called megaloblastic anemia, which makes you feel weak and tired
Riboflavin: also known as vitamin B-2, this nutrient works with other B-vitamins to support healthy growth and red blood cell production
Folic Acid: a member of the B-complex family of vitamins and a form of folate, folic acid also helps ensure adequate energy levels. Pregnant women who don't consume enough folic acid are at risk of having babies with neural tube defects.
So where did eggs get off getting their bad rep to begin with? It all comes back to the egg yolk and cholesterol. Eggs yolks contain lots of cholesterol: 185 milligrams of cholesterol in a large egg.
Dietary cholesterol: Maybe not so bad after all?
For many years, scientists believed that consuming cholesterol in food products (like eggs) increased the cholesterol in the body and thus led to cardiovascular disease. Emerging research shows that the connection is not quite so linear. It turns out, for healthy individuals dietary cholesterol has a relatively small impact on blood cholesterol. In the egg dilemma, it seems that it is likely the fatty items that often accompany eggs (think bacon, sausage, and cheese) that are contributing to the increase in blood cholesterol. Epidemiological studies demonstrate that, after controlling for these types of confounding variables in the diet, the relationship between cholesterol and heart disease essentially disappears (except in individuals with diabetes).
But there's a catch: as the old adage goes in nutrition, "everything in moderation." Experts are giving the green light to eat one whole egg a day… that is still only 7 yolks per week. The research shows that eating more than that may actually increase your risk of heart failure – at least that is what was shown in one cohort study of male physicians. You can still make your four egg omelets with one-part whole egg to three-part egg whites.
Still worried about your cholesterol? Get tested. InsideTracker plans let you track your cholesterol biomarkers, including HDL and LDL, and dozens of others markers of optimal health. Plus, we'll recommend personalized nutrition, lifestyle, exercise and supplement interventions to help you reach your optimal levels.
Anonymous asked

:

I am currently searching for a personal trainer. Where are you located?
Strength training is one of the best ways to improve bone strength to reduce fracture risk and prevent osteoporosis as you age….